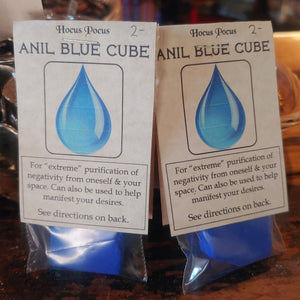 Hocus Pocus Anil Blue Cube - Blue Cubes are used for extreme production of negativity from oneself & your space. They can also get used to help manifest your desires. You can also place one cube in a bucket of warm water & pour in a one capful of our Florida Water to create a powerful floor wash & house cleaner.
Includes one Blue Cube & instructions.
This is a Curio Item.